Maker of fine and functional ceramic art…
Rebecca holds a BA (Psychology) and a BEd from the University of Calgary, and an MEd (Counselling Psychology) from the University of British Columbia. Within these degrees, she took a number of art classes: art education, theatre design, art history, and creative arts therapy. In addition, she has taken post-secondary art classes on design principles, composition, and colour theory through Emily Carr University of Art and Design and the Vancouver Island School of Art. Rebecca has also taken numerous drawing and painting classes through the Coast Collective.
While living in Alberta, Rebecca signed up for her first community pottery class in 1991 and was privileged to be taught throwing skills by the gifted Franco Lo Pinto. Since moving to BC, she has studied with renowned potters such as Steven Hill, Matt Long, Cory McCrory, Gordon Hutchens, and Alan Burgess through the Metchosin International Summer School of the Arts (MISSA). For two years, Rebecca has been a participant in Clay Cohorts and has been privileged to be a mentee to the amazing Lisa Orr.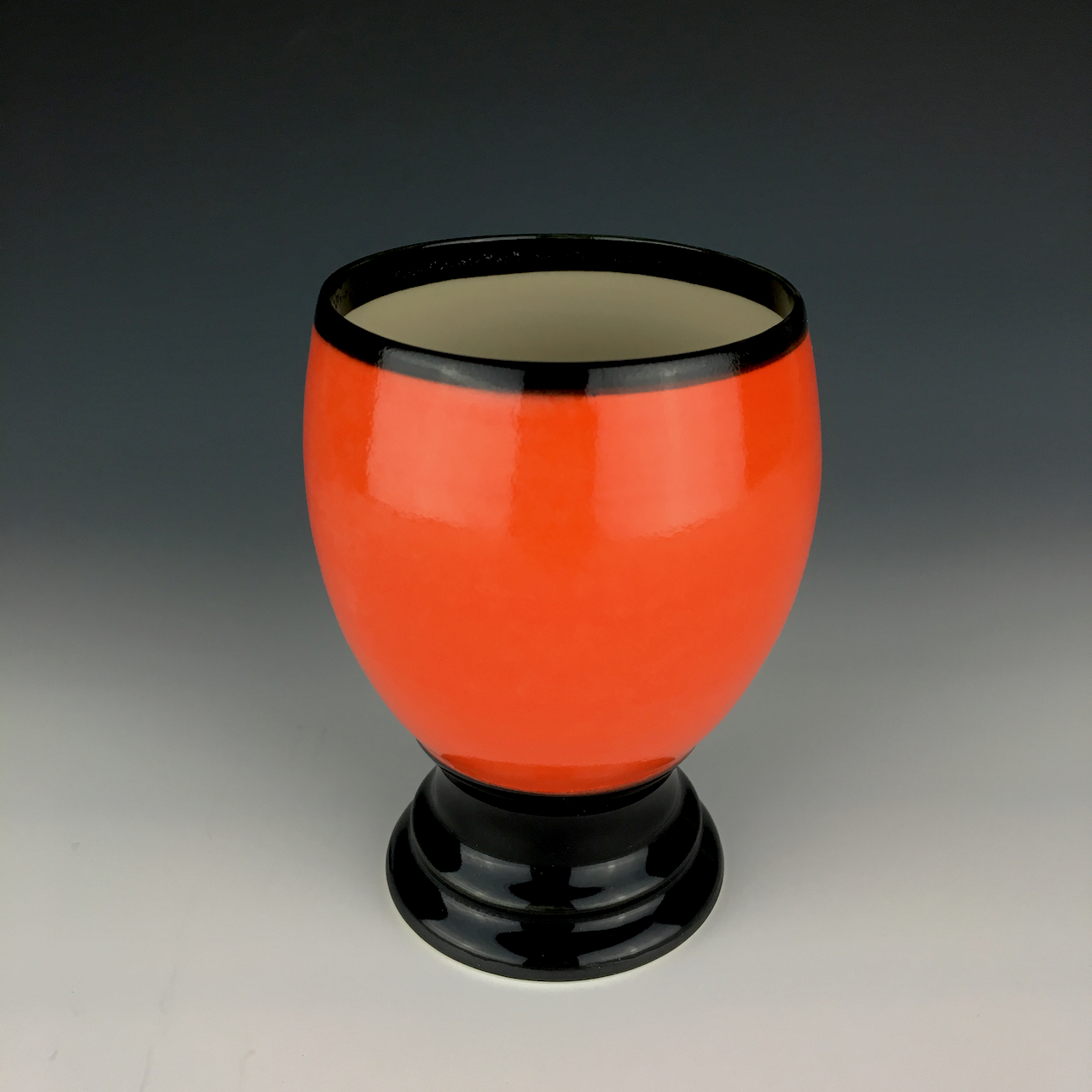 Rebecca McClure was raised on an early diet of House Beautiful and Architectural Digest magazines. As a child, she spent many happy hours in her aunt's furniture store and developed a keen appreciation of interior décor and design, as well as the liberal application of bright colours.
In her current work, she strives to combine form and function into a pleasing modern yet slightly retro aesthetic. Using bold colour contrasts and elegant shapes, Rebecca creates timeless pieces that invite the user to take a moment to relax and enjoy.
Rebecca primarily uses the wheel to make her pieces, both functional and decorative. While drawn to classic thrown forms, she often incorporates handbuilding techniques to create variety and interest.
She decorates her mid-fire work with bright food-safe commercial underglazes and slips, glazing them in the final firing with a crisp clear glaze.
Each piece is finished with care, ensuring that even the foot of the pot is smooth and consistent with the overall aesthetic.
Rebecca's work is dishwasher and microwave safe, but handmade pieces will best retain their original glory when washed lovingly by hand.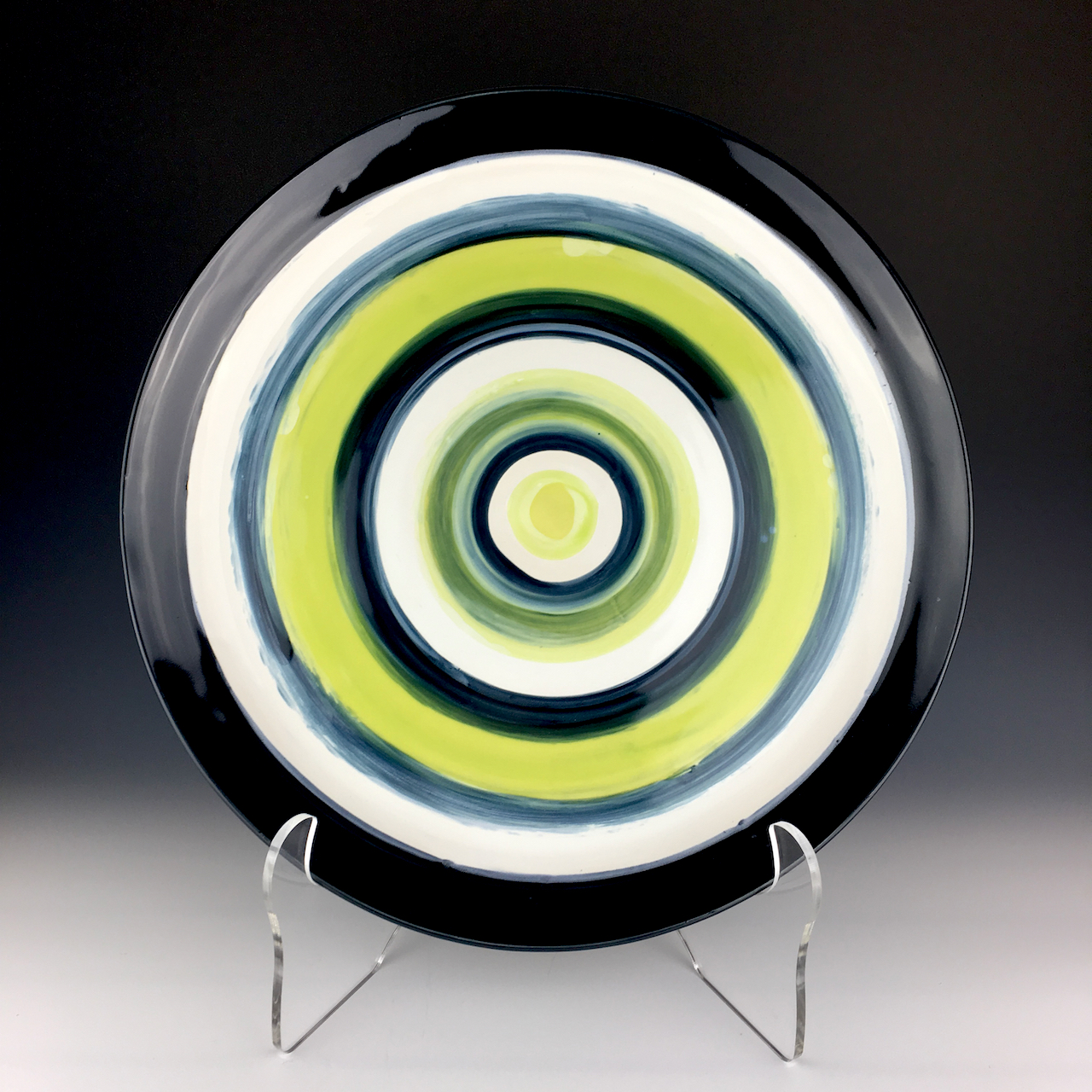 Want to keep up with upcoming sales, shows, and tours?
Please enter your deets below!